The ECO BOX garage box is a modern, stylish and secure storage space. Installed in your parking space, it will add secure storage capabilities. The sturdy legs allow you to adjust the height to suit your car. So it does not interfere with the parking of your vehicle. Highly adjustable allows you to adjust the height even after changing cars.
Thanks to the clever installation method, PARKINGSPACE products can be installed in any garage space. A great advantage of PARKINGSPACE garage cabinets is also the fact that they do not have to be fixed to the surface. As a result, there is no interference in the building structure. Therefore, there is no question of violating the guarantee for the object in which they will be used. The feet have been designed in a unique way. Their design guides the wheel of the car when parking.
Our underground garage box provides an additional 2500 liters of storage capacity for any items. You will safely store in it:
bikes
skis
Snowboards
helmets
tires
document boxes
tools
toys for kids
suitcases
preserves
It is ideal for safe storage of things that are not needed on a daily basis. By using the garage closet PARKINGSPACE you gain additional space in the apartment. And items safe storage place. The parking space does not lose its utility value and the apartment only gains. We know that appearance is also an important aspect. That is why we combine quality with timeless design. We use only materials of the highest quality. And the design and production process is concentrated in our Krakow factory. Thanks to this we know that we will meet the expectations of even the most demanding customers.

For whom are ECO BOX underground garage storage cabinets intended?
ECO BOX is addressed to people who need additional and safe space. We can use it not only in the underground parking lot, but also in the garage, where we lack the space for additional equipment or unused accessories. In modern construction of blocks of flats, cellars and common storage spaces are used less and less often. ECO BOX garage cabinet is a solution that significantly increases the comfort of storing and living in a block of apartments without interfering in the surroundings.
PATENT PROTECTED PRODUCT: US 29622215 | RCD 004407799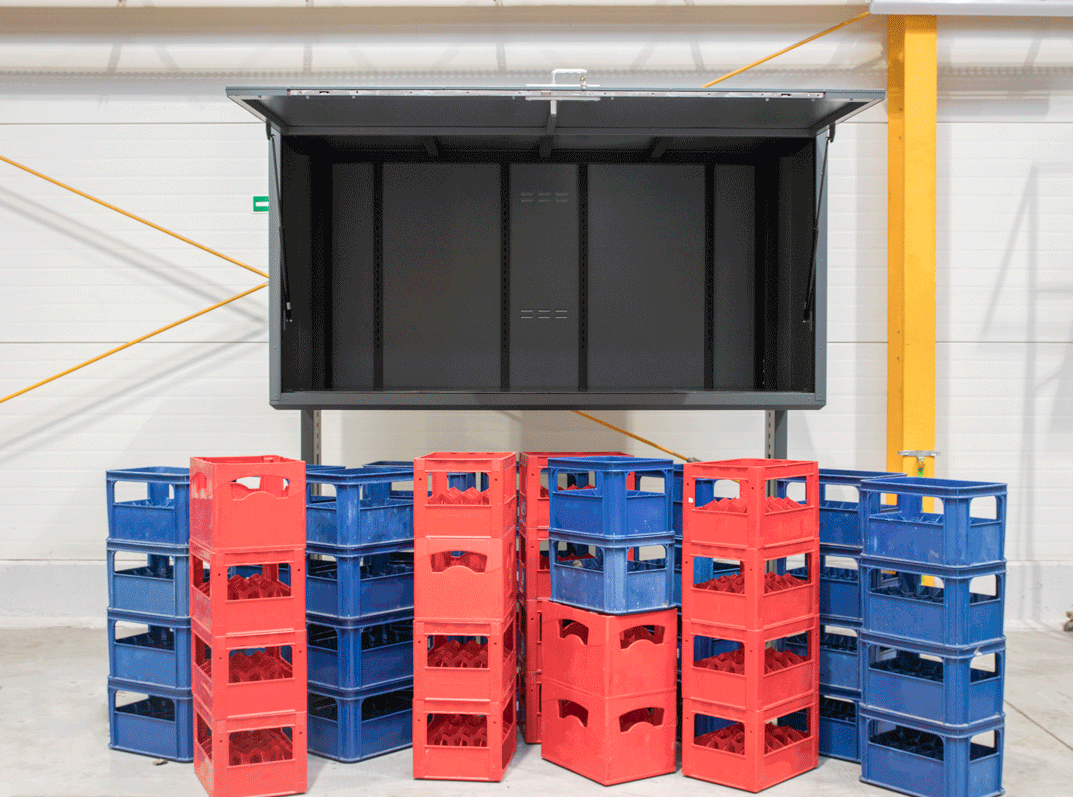 Safe storage Load capacity up to 300 kg Available accessories Patent protected Adjustable height